Latest happenings
---
Available now
A Massage Therapist's Guide to Pathology
Ruth Werner, and her iconic book, have joined our publishing family!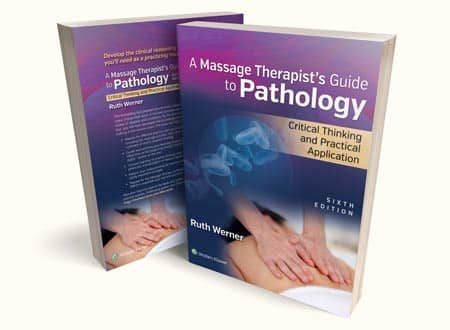 There's nothing quite like finding that perfect textbook to augment our product line and accommodate our rapidly growing customer base. That's why we've brought this revered, best-selling text into our family. 
A cornerstone educational resource of many massage therapy programs and already in its 6th edition, A Massage Therapist's Guide to Pathology is a comprehensive, visually appealing, and highly respected textbook on pathologies. Organized by body system, the text contains detailed information on the etiology, signs, symptoms, and treatment of more than 500 diseases and conditions. It also helps students discover how massage therapy can positively impact the healing process.
Here are some of our favorite features:
Case histories in which people living and coping with many of the diseases and conditions share their stories, drawing a real-world connection between the classroom and the clinic.
Clear illustrations and friendly, accessible content to capture students' attention and make challenging concepts easier to grasp.
Tables at the end of each disease description that summarize the benefits, risks, and options for massage therapy.
A research literacy appendix addressing the need for evidence-based massage therapy.
Compare-and-contrast charts that list similar conditions side-by-side, helping students discern the differences.
Access to a host of games, exercises, quizzes, videos, and animations, all developed or selected by the author.
---
New instructor resource
Teach AOIN topics your way.
Customizable Action, Origin, Insertion, and Nerve Innervation Spreadsheet

Do you sometimes need more, or less, Action, Origin, Insertion, and Nerve Innervation (AOIN) material than what's printed in Trail Guide to the Body? With the new customizable AOIN spreadsheet, it's easier than ever to teach AOIN information to your standards.


Expand on an AOIN topic. Or, fill in the gaps. You can even use your customized spreadsheet to create study guides for your students. Because no one knows precisely what your students need to learn better than you.
Customize materials quickly in a Microsoft Excel-based spreadsheet.
Teach students only the specific AOIN information they need.
Build customized study sheets for your students.
Now available for instructors who require Trail Guide to the Body for their courses.
---
 Instructor tip and trick

Adding some clarity to the deltoid.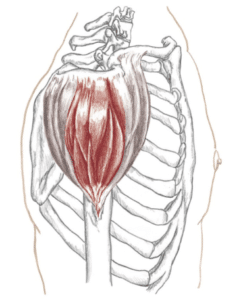 Chances are, your students are unfamiliar with the concept of synergists and antagonists. So, before you start explaining the deltoid ask, "How could the deltoid possibly move the shoulder in so many different directions?"
Next, engage them visually by using a skeleton as a prop. You might want to say, "Imagine there's a little guy standing here on the clavicle. He throws a rope down and hooks it on to the deltoid tuberosity. As he pulls, the humerus swings up (flexing and medially rotating at the glenohumeral joint)."