A ground-breaking textbook for massage therapy students and teachers.
---
Covers over 500 diseases and conditions.
Written exclusively for massage therapy students, A Massage Therapist's Guide to Pathology is a foundational educational resource for the massage profession. Now in its 6th edition, the text serves up a comprehensive review of the etiology, signs, symptoms, and treatment of more than 500 diseases and disorders, preparing students to make the best possible choices for clients living with a wide range of health problems.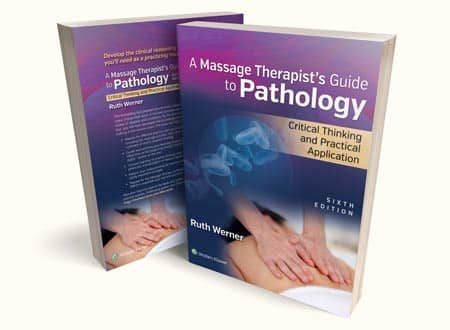 Builds strong clinical reasoning and thinking skills.
Focused on evidence-informed massage therapy, the text helps students develop the knowledge and skills for positively impacting clients' healing process and treatment outcomes – whether working independently or on a healthcare team. Organized by body system, it includes compare-and-contrast charts that list similar conditions side-by-side, allowing students to easily discern the differences. Tables at the end of each disease description summarize the benefits, risks, and options for massage therapy treatment.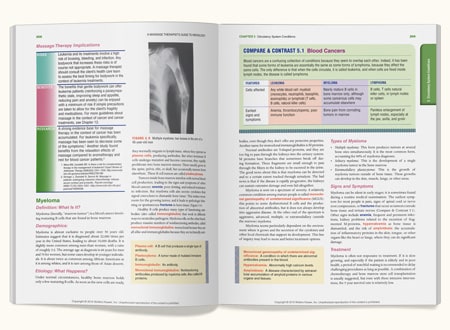 Puts students at center stage.
Written with skill and passion, the textbook makes pathology fascinating to learn and easy to understand. Outstanding illustrations capture students' attention and make difficult concepts easier to grasp. Case histories in which people living and coping with conditions share their stories, help students draw real-world connections between the classroom and the clinic.
And, by owning a copy of A Massage Therapist's Guide to Pathology, students can take advantage of valuable complimentary study aids for reinforcing concepts and preparing for exams, including quizzes, games, exercises, videos, audio glossaries, and animations.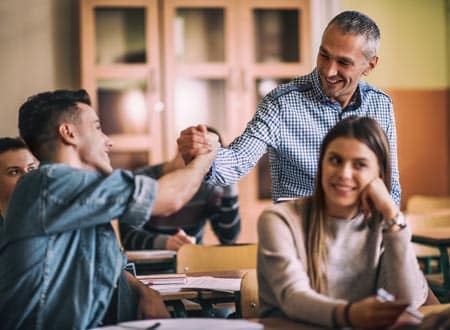 Keeps pace with standards for the MBLEx exam.
Updated to reflect the latest research, A Massage Therapist's Guide to Pathology keeps pace with standards needed to prepare students for safe and competent practice in the massage therapy profession. The text contains testing formats compatible with the MBLEx exam, is ELAP-compliant, and features content consistent with the DSM-V.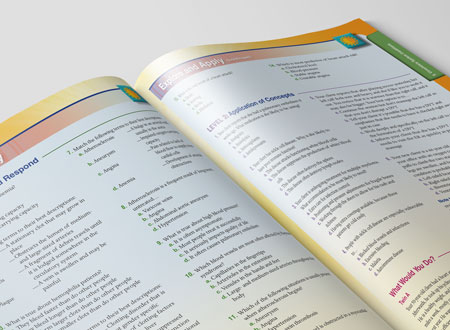 Easy access to a wide-range of instructor resources.
By requiring A Massage Therapist's Guide to Pathology for coursework, you'll gain access to a powerhouse collection of complimentary instructor resources for every lesson and learning style. From PowerPoint presentations and curriculum guidelines to lesson notes and an image bank, these resources will save you time and help you create engaging, easy-to-grasp lessons.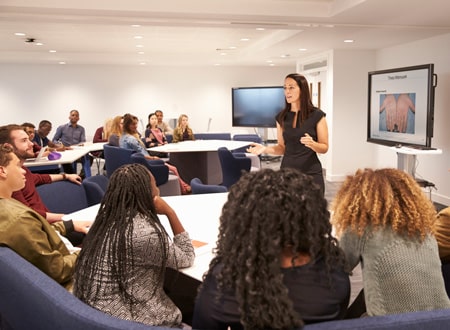 New features in the 7th edition: 
In her upcoming 7th edition, Ruth Werner, BCTMB — a pioneer of pathology education in massage therapy — empowers students with critical thinking skills to design safe, effective, evidence-informed treatment plans.
Client Profiles relate course material to real-life situations, making pathology relevant for students.
Critical Thinking, Practical Application Exercises let students apply pathology to the client profiles and engage in real-world learning.
Apply What You Know Boxes include the benefits and risks of treatment, massage therapy accommodations, and current research.
Revised Explore and Apply Questions at the end of each chapter delve into critical thinking steps.
Completely Updated Research assists students in designing safe, effective, evidence-informed treatment plans.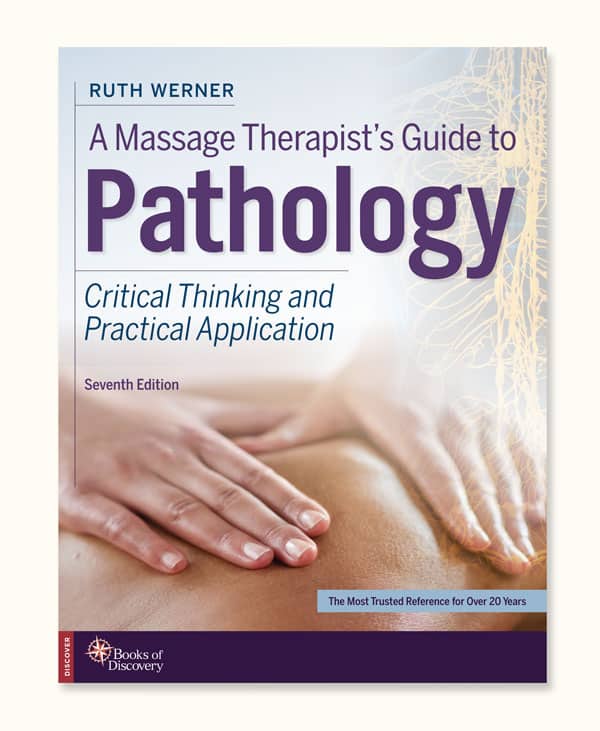 A Massage Therapist's Guide to Pathology exceeded my expectations for information quality, organization, and visuals."
"My students and I could not survive without this amazing resource! I'm confident we are all able to ethically and professionally respond to the majority of signs, symptoms, and medications we encounter in our daily massage and bodywork practices. A must have for EVERY massage therapist's library.""